MCAT Prep - Private Tutoring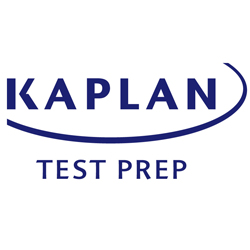 Description
Work one-on-one with an expert tutor on your own schedule and at your own pace for the ideal test prep experience.
Related UVA Test Prep Listings
MCAT Advanced - Anywhere™
Are you aiming for a top-tier medical school? If so, you'll need to master the most advanced content and critical thinking on the MCAT to get the top-tier score you need for admission. With MCAT Advanced ? Anywhere, the only course of its kind in MCAT prep, you'll work with a...
more
MCAT Prep - Self-Paced
Want test prep on your terms? Prefer working on your own from home? With Kaplan's Self-Paced online courses, you can work at your own place, at your own pace—wherever you are, at whatever time suits you...
more
MCAT Prep - Instant
Looking for MCAT help right away? Try out Varsity Tutors Instant Tutoring to get connected with subject-matter experts who can work with you quickly using our award-winning Online Tutoring Platform. This allows you to access expert instruction right when you need it and...
more
MCAT Prep - Live Online
Kaplan's live, instructor-led online courses provide the benefits of a classroom experience with the flexibility of attending from wherever you are...
more
MCAT Online Science Review
Get the crucial science review you need to score higher with MCAT Online Science Review. You'll combine comprehensive lessons with intensive practice, as well as timesaving strategies to build your skills on the must-know science concepts on the MCAT...
more