LSAT Practice Tests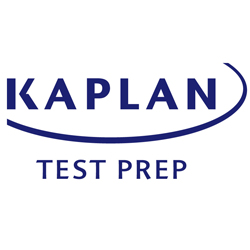 Description
Prepare for the LSAT by taking a free practice test from Kaplan Test Prep. Get more than just practice questions with a complete practice test.
Related UVA Test Prep Listings
LSAT Extreme - On Site
Do you want to seize every advantage as you prepare for the LSAT? Then LSAT Extreme – On Site with over 180 prep hours, including our Logical Reasoning On Demand Course, is the right course for you...
more
LSAT Advantage - On Site
With your busy schedule, do you need to be focused and efficient with your prep? Our LSAT Advantage - On Site Course is for students who want complete prep in a concentrated amount of time. It's our most popular and most convenient prep option...
more
LSAT One On One Private Tutoring - Anywhere™
Do you learn best in a one-on-one setting? LSAT Private Tutoring offers the most personalized preparation available with an expert tutor guiding you through a program customized especially for your particular needs and goals - all right in the comfort of your own home or ...
more
LSAT Prep - Self-Paced
Want test prep on your terms? Prefer working on your own from home? With Kaplan's self-paced online courses, you can work at your own place, at your own pace—wherever you are, at whatever time suits you...
more