GRE® One On One Private Tutoring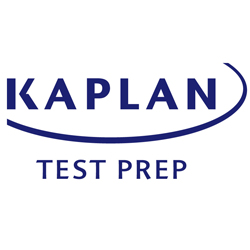 Description
Do you learn best in a one-on-one setting? GRE®® Private Tutoring offers the most personalized preparation available with an expert tutor guiding you through a program customized especially for your particular needs and goals. It's the ultimate way to score higher on the GRE®—guaranteed or your money back. GRE Private Tutoring is available in packages of 15, 25 and 35 hours to best fit your scheduling and test prepartion needs.
Related UVA Test Prep Listings
Math Refresher On Demand
Rusty on math? This refresher course is designed to build a strong foundation in the basic math skills essential for success on the GRE®. Available for $99 for any student enrolled in a comprehensive GRE® course.*...
more
GRE Prep - Live Online
Kaplan's live, instructor-led online courses provide the benefits of a classroom experience with the flexibility of attending from wherever you are...
more
GRE Prep - Online
Looking for GRE help on your schedule? Varsity Tutors connects you with subject-matter experts who can work with you face-to-face using our award-winning Online Tutoring Platform. This allows students and tutors to hold sessions anywhere, anytime, with the convenience of our...
more