MCAT Practice Tests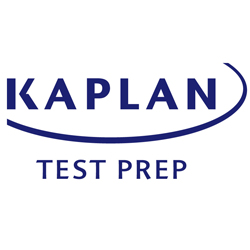 Description
Prepare for the MCAT by taking a free practice test from Kaplan Test Prep. Get more than just practice questions with a complete practice test.
Related UVA Test Prep Listings
MCAT Verbal Edge
MCAT Verbal Edge provides high-intensity prep for the Verbal Reasoning section of the exam. This comprehensive combination of review and practice is perfect for anyone looking to improve their score in this difficult section, and will help you build a strong foundation in the...
more
MCAT Advantage - On Demand
Prep when you want, how you want with our MCAT Advantage – On Demand Course, our renowned MCAT program delivered conveniently online. Access the same outstanding program taught by the same outstanding teachers—at the time, place, and pace you want...
more
MCAT Online Science Review
Get the crucial science review you need to score higher with MCAT Online Science Review. You'll combine comprehensive lessons with intensive practice, as well as timesaving strategies to build your skills on the must-know science concepts on the MCAT...
more
MCAT Prep - Live Online
Kaplan's live, instructor-led online courses provide the benefits of a classroom experience with the flexibility of attending from wherever you are...
more