Avery L. - Tutor
Math, Science, and Programming Tutor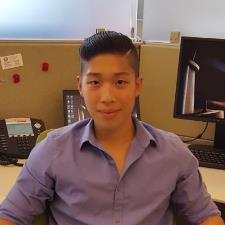 (45)
Location:
Charlottesville, VA
In-person + Online

Contact Avery L.

Your first hour with any tutor is always 100% refundable!
Personal Statement
I have been tutoring high school to college-level STEM subjects for the past few years now, and over that time, I have successfully taught a range of students with different backgrounds and goals. I recognize that each student is unique and pride myself on catering to all of my students' individual needs and preferences.
To give you a little background, I started off double majoring in computer science and applied math at the College of William & Mary. During my free time, I would volunteer ...
Reviews
Avery held several sessions with me to work on different aspects of object oriented programming in Python. He is very knowledgeable in this language, and could help me resolve issues where I was having trouble to debug on my own. Additionally, he would push me to solve issues myself without giving the answer -- I found this very useful in retaining the content we covered. I also left each session feeling really optimistic. I feel like I have definitely improved as a result of meeting with Avery these last few weeks.
- Nathaniel R. from Cedar Park, TX
I worked with Avery on a Javascript problem I was working on and he helped me out and more importantly helped me elevate my skills in a very short period of time; very responsive and explains his work clearly. Just an all around great and talented individual!
- Mike L. from New York, NY
Avery tutored me in Calc II in preparation for my final and was very helpful! He was very knowledgeable, had flexible hours, and very easy to learn from. I had a great experience and I would definitely recommend Avery!
- Michael C. from Charlottesville, VA
Nice dude, arrived on time and helped with anything I needed concerning my applied calculus 1 class. Knew everything I was to be tested on and provided examples on how to solve each problem.
- Carter M. from Charlottesville, VA
Avery was a pretty big help for me. He helped me on two of my C++ assignments. He will try to explain anything to you that you don't understand and is very patient. He knows his stuff!! Highly Recommend!!
- Aaron A. from Charlottesville, VA
Avery has been very helpful with improving my confidence in my Applied Calc I course. He's very patient and explains the material fully, but will then give me the opportunity to work though the problems and figure out my own mistakes rather than just tell me the answers. He clearly has a good grasp on the material and it shows in his ability to simplify complicated concepts and give examples to make them clear and easy to remember. My experience has been very pleasant and his schedule flexibility is great.
- Trevor T. from Charlottesville, VA
My daughter is struggling with pre calculus. Avery helped her study for a test. She returned from the session encouraged and optimistic. Avery showed her concepts in a way that "made it click" for her.
- Stephanie P. from Natural Bridge Station, VA
Avery was very dedicated to making sure I had a full understanding of the material we covered. He was very flexible with meeting times and what we covered whether it was homework, a practice test, or previous homework problems that I needed clarification on. Overall, Avery was very helpful and patient.
- Susan D. from Gainesville, VA
Avery is very knowledgeable and has helped me tremendously with my first programming class. I needed someone patient and willing to take the time to explain. I would highly recommend Avery!
- Willie M. from Stockbridge, GA
Avery taught me derivation and integration of trig functions and helped me understand the concepts associated with those that I was having a hard time with!
- Neelie K. from Charlottesville, VA