Post Classifieds
10 Small-Item Beauty Essentials To Carry Around This Summer
Summer is finally here! It's hard to believe, but we made it through another year of college and now, we get to relax and enjoy some rays.
But that isn't to say we can't enjoy the sun while looking amazing. So here are 10 small-item beauty essentials that easily fit into your purse that you're going to want to carry around this summer.
Retailing at $15, Bumble and bumble Surf Spray is a saltwater-based styling spray that can be used on dry or damp hair, making it the perfect hair corrector while you're out and enjoying the summer heat.
The spray adds body to your hair and gives you those beach waves that are key to your summer style. With the use of kelp and seaweed extracts, your hair is going to give you the beachy look with zero effort on your part.
Karora Instant Tan Wash Off runs $25, a steep price for a gorgeous look. But ladies, it's worth it.
Rather than hitting the tanning beds (skin cancer central) or paying astronomical amounts for spray tans that make you look like a Cheeto, this instant tan is a lotion applied to your face and body for that bronze color we all want.
The best part? It washes off in the shower.
So put on one layer for a lighter color or immediately apply a second layer for a darker bronze, and presto: instant tan without any risk.
At only $5.99, Maybelline's Great Lash Clear Mascara is a summer must-have. Rather than purchasing the "waterproof" makeup products that never really seem to be waterproof and constantly stressing about whether or not you have makeup streaming down your face, go with a clear mascara.
This mascara lengthens your lashes without the addition of color, making the look natural and also safe to use around water.
So whether you're at the pool or the beach, don't give up on long lashes because you're afraid your makeup will run; bypass this issue with Maybelline's clear mascara.
The Maybelline Face Studio Master Glaze blush stick retails for $8.99, making this another must-have beauty product.
This blush stick glides onto your cheeks, without the need to carry around extra brushes, and blends right into your skin when you rub it in with your hands. The product is easy to use and the color won't run, perfect for your pool day.
The blush comes in six different shades, each one adding just that little pop of color necessary to give you the summer glow that best fits your skin tone.
e.l.f. Studio Lip Balm is exactly what your summer needs: a three-in-one deal, perfect for carrying around in your purse. And we all know you have too much in your purse anyway, so the more you can combine, the better.
This lip balm not only heals and protects against chapped lips, but it's SPF 15 to help protect your lips from sunburn and it comes in five different colors, the perfect stains to keep your lips beautiful.
And at only $3, you can't beat it.
When we're on the go all summer long, we don't have time to sit and apply makeup. Well, what if there was a product willing to do the difficult part for you?
Eye Envy's Flaunt Kit is a press-on eyeshadow kit, perfect to keep in your purse and press onto your lids before hitting the town this summer. While it's a bit pricey, at $20, it's perfect for your on-the-go occasions.
Plus, the Flaunt Kit's colors are light and natural, the three tones named Bermuda, Aruba and Barbados. Does it get more summery?
We all know how wind can ruin hair with a single gust; this summer, don't let it.
Keep this travel brush in your purse to brush out the knots at the beach, in the car, at the pool: wherever you are, this brush is a must-have.
Plus, it's only $7 and comes with a free mirror you can use when applying your makeup: win-win.
We all love the signature smells at Bath & Body Works, so take advantage of the 3 for $12 deal and stock up on your favorite fragrances for the summer.
Keep one in your purse at all times and you'll smell like summer all day long.
Summer is the season of beaches, which most often means gross, mismanaged bathrooms or port-o-pottys – let's give out a collective "ew."
But with Bath & Body Works small hand sanitizers, you can pick out five favorite scents for $5 and not only feel clean, but smell clean as well.
At $12, this hand cream not only keeps your hands moisturized, but protects them against the sun as well.
And we all know the beach dries out your skin quicker than anything else, so this hydrating lotion is going to keep your skin fresh and beautiful, even on the driest summer day.
So don't let beauty fall flat this summer, keep these 10 small-item essentials in your purse and you'll be looking good all summer long!
Discuss This Article
More Uloop Fashion Articles
UVA HOUSING LISTINGS
See all UVA Housing Listings
GET TOP STORIES DELIVERED WEEKLY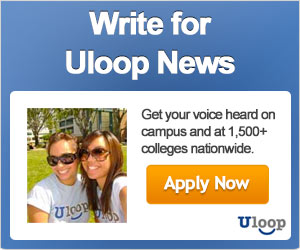 TOP COLLEGE NEWS