Post Classifieds
Donald Trump Nominated For Nobel Peace Prize
February 1st marked the annual deadline for the Nobel Peace Prize nominations to be submitted. This year's nominees include NSA tipster Edward Snowden, Greek islands assisting Syrian refugees, Colombian peacekeepers, Pope Francis, and Donald Trump.
A complete list of nominees and nominators is unavailable. The information being withheld is in accordance with the official guidelines of the Nobel Foundation, which can "restrict disclosure of information about the nominations, whether publicly or privately, for 50 years. The restriction concerns the nominees and nominators, as well as investigations and opinions related to the award of a prize."
While the identity of Trump's nominator is undisclosed, it has been shared that he was selected for "his vigorous peace through strength ideology, used as a threat weapon of deterrence against radical Islam, ISIS, nuclear Iran and Communist China."
What most find shocking about this news is that Trump's mantras typically include intemperate and offensive behavior, straying far from what is the globally-considered notion of "peace". Notable quotes from his presidential campaign include his vows to "beat the sh*t out of" the Islamic State and "cut the heads off ISIS members." While many Americans – and groups across the world – agree that extremist violent groups need to be eradicated, it isn't widely accepted that a man of bigotry and destruction should be an icon of peace.
An article via The Federalist makes a decent attempt to defend Trump's nomination, even claiming that it makes more sense than President Obama's 2009 Peace Prize win. Part of their argument includes that because Trump is a bonafide businessman who has published a book on economics, he is capable of "mak[ing] deals with the enemy." To add to this, the article argues that his financial prowess and search for the ideal America will instill fear in our opposition. The Federalist isn't known for being a satirical publication, and the article's author's pre-existing work is quite serious; so, the assumed sincerity and legitimacy of their opinion makes the concept even more comical.
However, what arguably should be the most shocking aspect of this news is the lack of media coverage the nomination has garnered. Valerie Greenberg, a Pulitzer Prize-nominated commercial litigator based in Miami, weighed in on the subject: "The media covers things that discuss Trump's clown show. His nomination has the ability to legitimize him and his candidacy, which isn't something that many want to advertise. Some may think that this gives him credibility.
"Maybe we should be asking ourselves, 'Why wasn't this covered?' Media outlets would much rather report on, for example, another candidate being arrested 25 years ago for something trivial, rather than Trump being praised for his potential peacekeeping."
The winner(s) of 2016 the Nobel Peace Prize will be chosen in October, and will receive the honor in December.
Discuss This Article
More Uloop Politics Articles
UVA HOUSING LISTINGS
See all UVA Housing Listings
GET TOP STORIES DELIVERED WEEKLY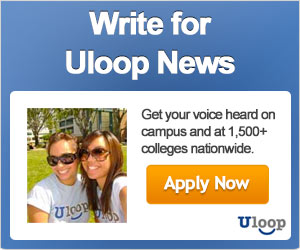 TOP COLLEGE NEWS