Post Classifieds
Celebrating Komunyakaa's 69th Birthday
"Students often have such a lofty idea of what a poem is, and I want them to realize that their own lives are where the poetry comes from.  The most important things are to respect the language; to know the classical rules, even if only to break them; and to be prepared to edit, to revise, to shape." -Yusef Komunyakaa
April 29, 1942 – Yusef Komunyakaa was born (originally given the name James William Brown), eldest of five children to a carpenter in Bogalusa, Louisiana.  Today, Komunyakaa is one of the greatest faces of jazz poetry.
Komunyakaa was raised during the Civil Rights Movement, and became invested in writing at the start of his involvement with the United States Army.  He served one tour duty in South Vietnam during the Vietnam War as a specialist for a military paper called Southern Cross.  The paper covered actions and stories, interviews with soldiers, and articles on Vietnam history.  In fact, it earned Komunyakaa his bronze star.
He then began writing poetry in 1973 at the University of Colorado as the editor and contributor to the campus arts and literary publication – riverrun.  While currently teaching at New York University, he is a member of the Fellowship of Southern Writers.  Komunyakaa is a recipient of the 1994 Kingsley Tufts Poetry Award for his Neon Vernacular and the 1994 Pulitzer Prize for Poetry.
Yusef Komunyakaa utilizes elements of jazz and blues music, such as improvisation, scattered symmetry, jagged rhythms, and the juxtaposition of taboo subject matters in order to portray his own personal experiences, as well as synthesize an understanding of the African American culture and community.  According to the Poetry Foundation, Komunyakaa "weaves together the elements of his own life in short lines of vernacular to create complex images of life in his native Louisiana and the jungles of Vietnam".
Jazz music provides symmetry for Komunyakaa's poetry through instilling shape and tonal equilibrium that is insinuated by the dynamics in which expand the spectrum of linguistic colors.  Komunyakaa uses images and metaphors that contribute to the cultivation of emotional symmetry, which is promoted through diversions and surprises.  Many of these images are fixated on Komunyakaa's fascination with blues, both as a color and culture.  As mentioned in the introduction to Komunyakaa's Blues Notes, a collection of his poems, essays, and interviews, he holds a unique fascination with "blues".
There is also an emphasis in Komunyakaa's work on revision in attempt to create an open-ended release.  He accomplishes this by listing all possible closures and searches for a little door he can leave ajar.  In Blues Notes, Komunyakaa discusses his process of writing, and his emphasis on improvisation and revision.  Improvisation is one of the most characteristic elements within the culture of jazz music.  This additional step of revision establishes much of Komunyakaa's finest works.
An additional collage/montage effect was often propelled by a certain fluidity in order to express imaginary leaps.  These leaps often contribute to the portrayal of both short-lived and long-lived personal experiences, from an epiphany to his memories from Vietnam.  According to Diann Blakely Shoaf observed in the Bloomsbury Review:
"The short-lined poem, a staple of the Deep Image movement, has seemed stale and tiresome in recent years, as too often it has been shaped by poets who equate the line with a unit of syntax.  Komunyakaa mostly avoids this pitfall, in part because of his sensitive and well-tuned ear, in part because he knows that a short line as well as a long one should possess both content and integrity."
Komunyakaa commonly provided insight on the struggles of African American culture through incorporating the role of jazz as a culture and its juxtaposition to various other controversial cultures within the United States.  It is important to consider that while jazz music was considered the classical music of America, it was also considered by middle class African Americans to be the "devil's music".  In Komunyakaa's "Troubling the Water", Komunyakaa reflects on Mapplethorpe's retrospective exhibit "The Perfect Moment" – a collection of 175 photographs including classical nudes, sensual flowers, two portraits of nude children and five explicit images of gay S&M culture. Due to its obscenity, this exhibit was the cause of the first criminal charges that have ever been levied against a museum in the United States.  It is fascinating to see Komunyakaa reflect on the idea of censorship on an art exhibit that greatly represents the LGBT community, especially with much of the censorship that waves the African American community with the cultivation of jazz and other forms of art.
Today, we celebrate the birthday of the man who changed what we know to be American poetry.  A man who inspired many artists, musicians, and writers, and continues to do so as a teacher.
Watch Komunyakaa read his poem "Facing It" as part of the "Poetry Everywhere" project that was aired on public television here.
Discuss This Article
More Uloop Entertainment Articles
UVA HOUSING LISTINGS
See all UVA Housing Listings
GET TOP STORIES DELIVERED WEEKLY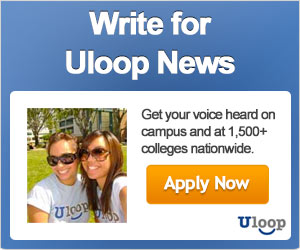 TOP COLLEGE NEWS