Post Classifieds
4 Shows To Stream On Netflix When You're Procrastinating
Whether you're procrastinating on a big assignment, studying for finals, or just trying to find a way to fill some time, streaming a television show on Netflix is a great way to distract yourself for a few hours. Netflix is a great option for procrastination because you set your own schedule: when it's time to stop procrastinating and get back to work, all you have to do is pause.
In the meantime, Netflix has over hundreds of television shows to choose from — ranging from drama to comedy to reality show — and it's not always easy to just sit down and pick a show. Sometimes we don't have the time or patience to sort through Netflix's recommendations or read reviews. With this in mind, I have compiled a list of the four best shows to stream on Netflix when you're procrastinating.
1. The Great British Baking Show
Better known in Britain as the Great British Bake Off, The Great British Baking Show is a reality cooking program where 12 baking enthusiasts come to challenge their baking skills in front of the judges. Rather than the competitive and drama-filled reality shows we might be used to, the atmosphere is calm and relaxing. You can relax your mind and even learn a few tips about baking. There's only one season available on Netflix, so this is a good choice if you're looking for only a few hours of distraction.
2. The West Wing
Sometimes we want to procrastinate for longer than a few hours and for that, The West Wing is your best choice. The West Wing is a political drama that follows the employees who work inside the White House. It's a great choice if you want to procrastinate while keeping your mind active. The discussions of policy reform, filibusters, and foreign affairs will keep your mind working while you pass the time. And with the seven full seasons available on Netflix, it'll be a while before you run out of episodes.
3. Fuller House
One perk of streaming on Netflix is their original programming. There are plenty of Netflix originals to choose from, but what's a better way to procrastinate than to let yourself revel in '90s nostalgia for a few hours? With this sequel to the popular sitcom Full House, you can unwind with the familiarity of the Tanner family who we all know and love. If you've never seen the original Full House, don't worry! There are still plenty of brand new characters and hilarious plot-lines for you to enjoy.
4. Bob's Burgers
If you're looking for a comedy to distract yourself with but the sitcom style Fuller House isn't your thing, you might prefer Bob's Burgers. Bob's Burgers is an animated comedy show that follows the Belcher family as they run a burger joint and deal with their family problems and quirks. The comedy isn't as clean-cut as Fuller House, so if you're more interested in inappropriate humor, Bob's Burgers is a good bet. But it's a comedy with a lot of heart, and you'll quickly fall in love and root for the Belcher family through all their oddities and mess-ups.
With Netlix's huge selection, these are just a few options for when you're looking to procrastinate. If none of these are calling out to you, don't worry. All you have to do is log onto Netflix and click around—you'll be sure to find something that suits your interests!
Discuss This Article
More Uloop Entertainment Articles
UVA HOUSING LISTINGS
See all UVA Housing Listings
GET TOP STORIES DELIVERED WEEKLY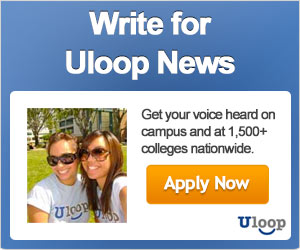 TOP COLLEGE NEWS