Post Classifieds
5 Makeup Trends To Follow This Summer
As the seasons change, so do the popular trends in makeup. The vampy lips of winter and the pastel colors of spring are already making way for these five new trends for the summer.
Lip Tints
Dark lipsticks and matte finishes can sometimes be high maintenance: you have to make sure your lips aren't too dry and that the color doesn't fade throughout the day. Peel-off lip tints are a lower maintenance lip product popular in Korea. You apply the lip tint just like any other lipgloss, but after 10 minutes of letting it dry, you peel it off to leave a stain that lasts over 12 hours. These particular lip tints are even infused with aloe vera and hyaluronic acid to keep your lips smooth in the summer heat.
For a day at the beach or sightseeing on vacation, lip tints are perfect to give you a beautiful low maintenance wash of color that lasts through whatever you do — swimming, drinking and even kissing.
Metallic Lipstick
From Kylie Jenner to Urban Decay to Wet 'n Wild, it seems like every brand is coming out with a line of lip products in a metallic finish. A far cry from the previously trendy matte lipstick, metallic lipsticks will give your lips a shimmer and sheen. A more subtle, sheer shimmer is perfect for a bright summer day, while the more opaque, metallic finishes will be perfect for a night out.
If you're not interested in the subtlety of lip tints, the metallic finish lipsticks might be a good choice for you. Whether you choose a neutral color or something more unique, the metallic finish will definitely make it pop and stand out.
Dewy Foundation
Although by no means a new trend, dewy skin is a must for the summer. Dewy skin gives you a natural and healthy glow that appears to come from within and brightens up your face for summer. There are many ways to achieve dewy skin: moisturizer, face oils, highlighters. But the easiest way is to make sure you're using a dewy, hydrating foundation.
Liquid foundations are your best bet for something hydrating. This Argan Oil Foundation is infused with 100 percent argan oil to give your skin a vibrant, healthy glow. In addition to being hydrating, these types of foundations are also often lightweight –perfect for if you don't want your makeup to melt off in the summer heat.
Colored Highlighters
Highlighter is usually placed on the high points of your face to give the illusion of light hitting your face. This gives your face dimension and a beautiful glow. Highlighters most commonly come in colors like pale golds, light pinks, or subtle silvers, but recently a new trend is emerging: colored highlighters. Colored highlighters, like mint green or icy blue, are less subtle than neutral colors and give your makeup a fun twist.
Even more fun is this rainbow colored highlighter that's gone viral in the makeup community — so much so that there's a month's long waiting list to get your hands on it. If you're willing to wait, you're sure to attract plenty of attention on vacation if you're sporting this rainbow glow.
Color Correcting
Color correcting has existed in the makeup world for years, but it's recently started to have an increase in popularity. A number of mainstream brands — Urban Decay, Smashbox — have come out with a new range of color correcting concealers.
Color correcting is a makeup technique where you use a colored concealer to counteract a contrasting color in your skin. The contrasting colors are the colors on opposite sides of the color wheel: orange cancels out the blue undertones under your eyes, while green cancels out any redness. Color correcting is an easy way to correct any blemishes or redness you may have to give yourself flawless skin for the summer.
Discuss This Article
More Uloop Fashion Articles
UVA HOUSING LISTINGS
See all UVA Housing Listings
GET TOP STORIES DELIVERED WEEKLY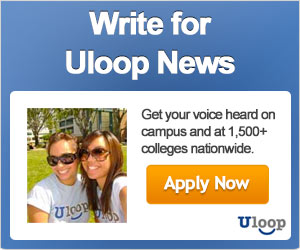 TOP COLLEGE NEWS