Post Classifieds
Top 10 Best Films To Watch When You're Feeling Nostalgic
When adult life is hitting you too hard, use this list of films to kick back, relax, and travel back to a simpler time when your only concern was whether or not that cute little fourth grader was going to share their animal crackers with you, or with some other kid. We all need a little reminder of the simplicity of childhood every now and again. What better way is there to delve back into the good ol' days then to pop on your Bobby Jack pajamas, grab a handful of gummy snacks, and enjoy all of the cinematic storytelling that Disney, Dreamworks, and more had to offer our childhood?
10. Beethoven
Before there was Marley & Me (and loads of emotional scarring), there was Beethoven! If you're an animal lover, this heartwarming and humorous tale of the misadventures of your favorite giant, slobbering St. Bernard will wag its tail right back into your nostalgic dog-loving heart. This  classic will have you trying to convince mom and dad to let you have a dog all over again despite the fact that you're a legal adult capable of making your own decisions.
9. The Road to El Dorado
It's tough to be a god. No one has ever learned this lesson as literally as Miguel and Tulio did in this fantastic Dreamworks adventure film, where the two con artists find their way into the legendary city of gold and are accidentally mistaken as gods. The Road to El Dorado has everything your nostalgic heart desires: adventure, romance, some subtle adult humor that you definitely missed as a kid, and an all around feel-good happy ending. If adventure and laughs are what you're hunting for, then The Road to El Dorado is certainly the nostalgic treasure chest you seek.
8. The Lion King
Is your English professor forcing you to dissect every line of Hamlet? Do yourself a favor by saying, "Hakuna matata" and popping in The Lion King to your DVD player (or you can find it on Netflix if that's your style!). The Lion King features all of the same general plot lines of Hamlet, but in animal form: the murdered father, the scorned uncle, and the conflicted leading character in the middle of all of it. Once you get into the drama surrounding Pride Rock and Simba's internal conflict, you'll be engrossed, but you'll also undoubtedly ask yourself how your parents could've let you watch such a dark kid's movie. Either way, hakuna matata!
Film Features Friday's Fun Fact: Remember the infamous scene where Scar remarks, "Long live the king"? Remember the chills that it sent down your spine? The writers almost replaced that line with "Goodnight, sweet prince," but this never made it into the film as they felt it would be taking too much of a resemblance to Hamlet.
7. Mrs. Doubtfire
Robin Williams was a gem of a human being that was taken away far too soon. He played a pivotal role in our childhoods in Hook, Aladdin, Ferngully, Jack, and more. While all of those films are classic masterpieces on their own, Mrs. Doubtfire is a classic that can be enjoyed and understood no matter how old you are. As a kid, you probably enjoyed the antics of Williams' in the disguise of an elderly British woman. As a young adult, you'll be able to appreciate not only the humor that was directed at older viewers, but also the general heart and spirit of the movie. If you're looking to laugh, but wouldn't mind shedding a few tears as well, Mrs. Doubtfire is your pick.
6. The Spongebob Squarepants Movie
In a time where it seemed like all of our favorite Nickelodeon characters were either hitting the big screen or starring in their own television movies (Anyone remember Jimmy/Timmy Power Hour?), The Spongebob Squarepants movie hit screens and blessed us with the key phrase that can be commonly found in our millennial lingo, "goofy goober". Join your favorite sponge and starfish once again as they journey to the forbidden Shell City where they plan to get the crown, save the town, and Mr. Krabs!
5. Lilo & Stitch
Travel once again through space to discover the strength of family and the power of love, featuring the beautiful Hawaiian backdrop and the groovy soundtrack of Elvis. This animated family comedy will warm its way into your heart all over again with the story of Lilo, a lonely Hawaiian girl mourning the death of her  parents, and Stitch, a lonely alien escaping punishment from the other aliens who seek to destroy him. Throughout the twists and turns, Lilo and Stitch stick together in what can only be described as "ohana". Watching this movie again with an older mind will put a big, old corny lump in your throat like never before.
Hey, I'm not crying. You are.
4. Home Alone
Merry Christmas, ya filthy animal! When the holiday season starts drawing near, pop in your VHS copy (assuming you're a true 90′s kid and you held onto your VHS) of Home Alone and relive the laughs and the suspense as Kevin creatively and  valiantly fights off two home invaders alone while his rather large family took off for vacation without him. While you're watching, you can also try to figure out how the family could get all the way to the plane before realizing that one of their kids was missing. I'd say a call to Child Protective Services might be in order, but that's just me..
3. Rugrats in Paris
Travel to Paris all over again with your favorite animated babies! Tommy's dad has been summoned to Paris with the job of repairing a malfunctioning Reptar robot and all of your favorite characters travel overseas with him. This Rugrats movie has everything you loved about the cartoon series and more, including adorable and hilarious misadventures, the awesomeness of Reptar, and… a highly emotional scene where Chuckie has no mom to dance with during the mother/son dance and a song called "I want a mom who will last forever", which without a doubt has been repressed from my memory until this very minute. Don't say we didn't warn you.
2. Homeward Bound: The Incredible Journey
What did we ever do as a species to deserve the unconditional love given to us by our pets? While you're figuring out the answer to that question, check out the movie that demonstrates that love the most evidently. Shadow, Chance, and Sassy are three pets that were separated from their human family, who have had to move to San Francisco to tackle a new job opportunity. The trio will stop at nothing to reach their humans, braving mountain lions, porcupines, sadistic veterinarians, and inescapable mud pits (Don't act like you don't remember that scene).  This cartoon classic will make you want to run home and hug your dog or cat right away. Go ahead. We won't judge.
1. The Land Before Time
Travel back in time once more to the prehistoric era to join Littlefoot and his friends as they try to make their way to the beautiful Great Valley, a land of endless greens and peace, far away from that dastardly Sharptooth. All in all, Don Bluth's films are all nostalgic classics, but something about The Land Before Time captures the spirit and emotion of childhood. In a strange way, this movie is definitely a coming of age film featuring dinosaurs. You be the judge. Either way, The Land Before Time is a beautiful and heartwarming story with one of the most rewarding of kids' films happy endings ever seen.
Do you have a favorite nostalgic classic that brings you back to your childhood? Let us know in the comments!
Discuss This Article
More Uloop Entertainment Articles
UVA HOUSING LISTINGS
See all UVA Housing Listings
GET TOP STORIES DELIVERED WEEKLY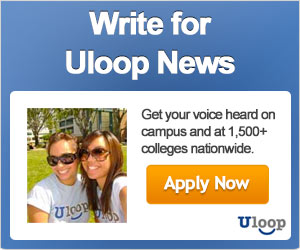 TOP COLLEGE NEWS