Post Classifieds
Coping Methods for When You're Feeling Down
We all have those days where things just don't go our way and those days absolutely suck. It may feel like everything is falling apart. Things don't always turn out exactly how they're supposed to, but that's okay. I have the perfect formula for any bad day.
Talk to Someone
A good coping method is to talk to someone. I know that this always helps me. Make sure to call a friend or a family member and let them know what's going on. Sometimes isolating yourself isn't the best way to move on from whatever you're going through. Talking to a loved one can most definitely help. You don't even have to talk about the situation specifically. Just having a nice conversation will take your mind off your problem.
Write Down Your Thoughts
If you don't feel like talking to anyone, then write down all that you're feeling.  Write down everything that is bothering you to get it off your mind. An article that I once read mentioned writing down any negative or bothersome thoughts before trying to sleep. This allows you to remove all that negative energy and lets you sleep in peace. You can even rip up the paper and throw it out so that your negative thoughts are completely banished.
Draw
Drawing or painting fits into the same category. You may even find yourself creating something spectacular.
Listen to Music
Listening to music is a common coping method. Just putting on your headphones and zoning out for a while is always a good idea.
Watch Movies
Movies and TV shows give you a small break from reality. Whenever I feel like everything is in chaos, I put on my favorite show. It always makes me laugh and have more positive thoughts.
Go Out for a Walk 
"The best remedy for those who are afraid, lonely or unhappy is to go outside, somewhere where they can be quiet, alone with the heavens, nature and God. Because only then does one feel that all is as it should be." – Anne Frank. This is definitely one of my favorite quotes from Anne Frank. I know that going outside for a while makes me happier. Just taking a walk is a nice mood booster.
 I also want you to know something else.
Whenever you're feeling down about something, just know that time heals everything. It may feel like the end of the world, but believe me when I say that it's not. Just be patient and I promise you that things will get better.
Discuss This Article
More Uloop Health Articles
UVA HOUSING LISTINGS
See all UVA Housing Listings
GET TOP STORIES DELIVERED WEEKLY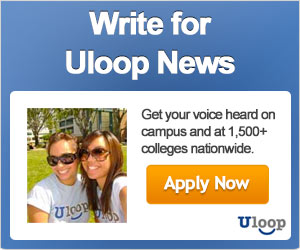 TOP 5 NEWS ARTICLES