Post Classifieds
Obama's Book Club
Ah, politics. We're pretty much done with them, right? Well, to a certain extent.
To brighten things up a bit in the world of politics, let's talk about something much more lighthearted and carefree: books.
President Barack Obama has always been an avid reader, and for those of you that aren't quite ready to say goodbye, you don't have to. At least, not completely. Obama has read quite a few fictional works over the past year, and he has 12 recommendations to keep you occupied this year. So if you're looking for a new book to read every month, now you've got it!
January: "All the Light We Cannot See" by Anthony Doerr
The book has a fantastic message of change and influence, and it's no wonder it landed itself on Obama's reading list. The story follows a blind French girl and an orphaned German boy during the WWII time period of Nazism.
Released in May of 2014 (so it's not a new text), this book runs you $16 on Amazon for the hardcover version.
February: "Heart of Darkness and the Secret Sharer" by Joseph Conrad
This book is more of a contemporary read and follows a "night journey" into Africa that draws from actual events and people the author met during his travels. It's a unique work that obviously drew some attention.
The text was released back in May of 2004 and costs $12 for the hardcover version on Amazon.
March: "Fates and Furies" by Lauren Groff
This title has been all over the place, and for good reason. According to Obama, this was his favorite book of 2015. The story follows a married couple and how they (and their relationship) change over time (a period of 24 years, to be exact).
The text was released in September of last year and costs $20 for the hardcover copy on Amazon.
April: "Nora Webster" by Colm Toibin
The story follows a widowed mother dealing with the death of her husband and the events that follow. It's set in an Irish village and is a rather emotional text.
The book was released in June of 2015 and is $18 for the hardcover copy on Amazon.
May: "The Whites" by Richard Price
Perhaps touching a little too close to home in today's society, this text follows a cop in the Bronx that's seeking redemption due to a mistake made in the past. (For those that watched "The Night Of" miniseries, you'll recognize this author).
The novel was released in February of last year and a hardcover copy will cost you $19.
June: "Two Years Eight Months and Twenty-Eight Nights" by Salman Rushdie
"Supernatural" fans will find the context of this text familiar (and those that are familiar with genies in general), as it follows a reawakening of the descendants of the Jinn, as an ancient battle between them and humans resurfaces in the heart of New York City.
It came out July of last year and a paperback copy is less than $10 on Amazon.
July: "The Lowland" by Jhumpa Lahiri
The story is unique in that is changes time periods, locations and generations, following brothers, a woman, a country, and a love story. There is a ton packed into this work, enough to keep you entertained from cover to cover.
The book was released in June of 2014 and a paperback copy costs $10 on Amazon.
August: "The Narrow Road to the Deep North" by Richard Flanagan
A war book that follows one man throughout the full spectrum of human emotion, this text is an emotionally powerful work that everyone should read once in their life.
It was released in April of last year and is about $18 for a hardcover copy on Amazon.
September: "A Constellation of Vital Phenomena" by Anthony Marra
Another war story, this text actually follows a young girl and her neighbor following a devastating fire. And if you're someone that likes to judge a book by its cover, you won't be disappointed with this one.
Released in February of 2014, the text is under $10 for a paperback copy.
October: "Brown Girl Dreaming" by Jacqueline Woodson
This is actually a collection of poems (for those of you that enjoy poetry, and even for those that don't) and tells the story of what it's like to grow up in the south and in the north in the wake of Jim Crow and the Civil Rights Movement in the 1960s and 1970s.
Again, this is one that everyone should pick up. It came out in October of last year and a hardcover copy will run you about $11.
November: "Tinkers" by Paul Harding
To say the book is emotional would likely be an understatement. The text follows a dying man (I know, right?) and shows his memories and how they intertwine with those of his father and grandfather. You might as well buy some tissues with this one too.
Released in January of 2009 a paperback copy runs about $10 on Amazon.
December: "Rodin's Debutante" by Ward Just
Last, but certainly not least, this text is set in Chicago, Illinois and follows a man in a coming of age story that's emotional, poignant and overall just a good read.
The story was released in April of 2012 and runs about $10 for a hardcover copy.
So again, there are plenty of good books out there, but if you don't have enough time to pick them out on your own, Obama is here to help.
Happy Reading!
Discuss This Article
More Uloop Entertainment Articles
UVA HOUSING LISTINGS
See all UVA Housing Listings
GET TOP STORIES DELIVERED WEEKLY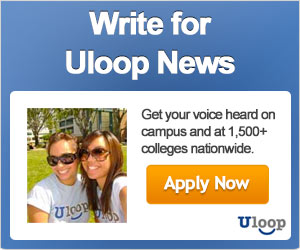 TOP COLLEGE NEWS