Post Classifieds
Tallahassee Dessert's Redefined: 3 Unique Dessert Spots
Tallahassee dessert shops are changing the game as we know it, putting unique twists to the classic treats. Check out a handpicked list of shops below where you will want to treat yourself to some sweet eats!
1) Diva Pops
Diva Pops, a local gourmet popsicle shop in Tallahassee, is integrating a creative approach by designing dessert into an art form. The shop specializes in hand-rolled ice cream and handcrafted popsicles. Diva Pops opened in 2014 and was inspired due to the shop owners' attendance of a popsicle eating contest with their children in Atlanta, Georgia. The parents were in such awe of the taste and health value that they decided to open up their own pop shop months later, as an alternative for healthy and fun snacks.
The Pops
The 'diva pop' is the specialty to the shop (pop is the slang term for popsicles). The diva pop is made up of all natural handcrafted ingredients. There are three easy steps to creating your diva pop: pop, dip, and top.
First, you pick your popsicle, then you pick your dip (such as dark chocolate, white chocolate, and caramel), and third you pick your toppings. Core pop ingredients include fresh locally grown seasonal fruits and vegetables, spices and herbs, pure cane sugar, and non-dairy milks (almond, coconut, and soy). They have about 15 to 20 flavors per week, ranging from fruity to creamy to spicy.
Diva Pops Video 1-HD (1) from DIVA POPS on Vimeo.
The newest edition to the shop is the hand-rolled ice cream. Diva Pops is actually Tallahassee's first hand-rolled ice cream shop. It is mesmerizing to watch the process. You first pick your flavor combination and then just sit back and watch your ice cream appear. They chop up your mix-ins and pour the liquid ice cream on top to make your order.
They then use a metal scraper to combine the ingredients to one texture, drizzle on some caramel or fudge-like topping, and then roll up the chilled ice cream into scrolls. The ice cream scrolls are then placed into a cup and are ready for you.
Diva Pops Rolled Ice Cream-HD from DIVA POPS on Vimeo.
Discover For Yourself
Diva Pops is currently in the midst of relocating its main location, but from March through November you can enjoy yourself some diva pops at The Downtown Tallahassee MarketPlace on Saturdays from 9 a.m. to 2 p.m.
When the Diva Pops shop reopens, you will be able to order online and pick up in the shop for convenience. You can even order online to be delivered through Doorstep Delivery. Diva Pops does shipping and catering upon request. Stay up to date with the shop's new location through their social media accounts: Twitter, Instagram, and Facebook.
2) Sworlz Cupcakes and Art Studio
Sworlz Cupcakes and Art Studio is something similar to a concept people may know — painting with a twist — but instead, Sworlz lets you create an art painting on a canvas while enjoying their Gourmet Cupcakes. Like painting with a twist, you are able to drink simultaneously.
The Experience
Sworlz Cupcakes is a uniquely creative experience, which used to be hosted in Railroad Square Art Park and have painting socials. Sworlz sets you up with a canvas, where you are free to create anything you would wish, or the staff can give you helpful guidance. You do not need any previous artistic skills. It is a painting class with delicious cupcakes.
Discover For Yourself
Sworlz is currently relocating to Governor's Square Mall, very close to Florida State University's campus. They are planned to be reopening this upcoming February. Stay up to date with their Facebook, and grab a Groupon for a discount while it is still available!
Big Easy Snowballs is a New Orleans classic. To clarify, a snowball is different from the common snow cone. A snow cone is made with a chunky style of crushed ice, whereas a snowball is made of shaved ice, making it fluffy. It is light and can feel like snow, hence the name snowball. Big Easy Snowballs takes the classic snowball approach but puts a twist on it, creating the "stuffed" snowball, which is a snowball stuffed with French vanilla ice cream inside.
The Experience
Big Easy Snowballs has over 75 different flavors, including succulent cream flavors and sugar-free varieties. They make it easy for you, providing an extended menu so you can pick and choose combinations, as well as make your own snowball.
This is how it works; you start by picking a flavor or combination of flavors. You pick a size and decide if you want your snowball stuffed (with French vanilla ice cream in the middle) and/or topped. It is easy as that! This shop also serves milkshakes, if you want to be a bit more mainstream at first.
Discover For Yourself
Big Easy Snowballs has two locations, one in The Cottages of Lake Ella and one on Mahan Drive (2819 Mahan Dr., Tallahassee, FL, 32308). The company caters and treats can be ordered for delivery through Doorstep Delivery. Check out their social media pages to stay up to date: Facebook, Twitter, and Instagram.
Discuss This Article
More Uloop Food Articles
UVA HOUSING LISTINGS
See all UVA Housing Listings
GET TOP STORIES DELIVERED WEEKLY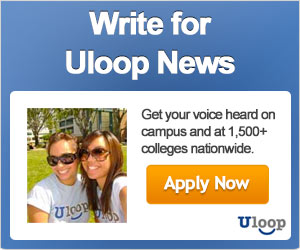 TOP COLLEGE NEWS