Post Classifieds
Oscar Digest: For Your College Party Needs
Get ready people: Oscar parties will be happening in college apartments across campus, and to keep you prepared, I have all the latest information.
The nominees for the Oscars have been released, and the message of diversity is moving full speed ahead.
For the past two years, the Oscars have lacked diversity, sparking an #OscarsSoWhite outrage that has finally made an impact.
And, imagine this, it's done so without impacting less diverse movies as well. Crazy how that works.
In fact, the now infamous "La La Land" starring Ryan Gosling and Emma Stone was showered in a total of 14 nominations (which, for movie buffs, is a tie for the most nominations in Academy Award history with a little film known as "Titanic" and "All About Eve").
And just as impressively, six black actors (which is shockingly a record) were also honored with nominations. Several diverse films were honored, including "Moonlight," "Fences," and "Hidden Figures."
According to Barry Jenkins, director of "Moonlight," "It makes me feel good to see such a multifaceted group of people get recognized … It's an affirmation that the film has the power to erode barriers and reveal what makes us all human."
However, there were still quite a few snubs.
Neither Tom Hanks nor Amy Adams received a nod for their respective roles in "Sully" and "Arrival," and Martin Scorsese's "Silence" only received a nod for cinematography. And still, popular movies weren't featured on this year's list of nominees, including "Deadpool," which was a bit of a surprise.
And in terms of diversity, this is a step in the right direction, but still not enough for many. For instance, the Hispanic nominations were fairly nonexistent, and it was only Lin-Manuel Miranda that received a nod for his original song in "Moana."
Diversity is a difficult topic because there's always the risk of reverse-racism and tensions are very high during any conversation surrounding it. So for a first step, this is going to be a much less tense Oscars ceremony, but don't doubt for a second that more changes will be requested in the near future.
So brace yourself, as you can expect to hear quite a bit about diversity as this year continues on, especially in light of the protests surrounding the current President of the United States.
So tune in this February 26 with host Jimmy Kimmel to find out who takes home the biggest awards of the night and who's going to be the first to complain.
For a full list of nominees and categories, check out the breakdown below!
Best Picture:
"Arrival"
"Fences"
"Hacksaw Ridge"
"Hell or High Water"
"Hidden Figures"
"La La Land"
"Lion"
"Manchester by the Sea"
"Moonlight"
Director:
Damien Chazelle, "La La Land"
Mel Gibson, "Hacksaw Ridge"
Barry Jenkins, "Moonlight"
Kenneth Lonergan, "Manchester by the Sea"
Denis Villeneuve, "Arrival"
Actor in a Leading Role:
Casey Affleck, "Manchester by the Sea"
Andrew Garfield, "Hacksaw Ridge"
Ryan Gosling, "La La Land"
Viggo Mortensen, "Captain Fantastic"
Denzel Washington, "Fences"
Actress in a Leading Role:
Isabelle Huppert, "Elle"
Ruth Negga, "Loving"
Natalie Portman, "Jackie"
Emma Stone, "La La Land"
Meryl Streep, "Florence Foster Jenkins"
Actor in a Supporting Role:
Mahershala Ali, "Moonlight"
Jeff Bridges, "Hell or High Water"
Lucas Hedges, "Manchester by the Sea"
Dev Patel, "Lion"
Michael Shannon, "Nocturnal Animals"
Actress in a Supporting Role:
Viola Davis, "Fences"
Naomie Harris, "Moonlight"
Nicole Kidman, "Lion"
Octavia Spencer, "Hidden Figures"
Michelle Williams, "Manchester by the Sea"
Original Screenplay:
"20th Century Women"
"Hell or High Water"
"La La Land"
"The Lobster"
"Manchester by the Sea"
Adapted Screenplay:
"Arrival"
"Fences"
"Hidden Figures"
"Lion"
"Moonlight"
Foreign Language Film:
"A Man Called Ove," Sweden
"Land of Mine," Denmark
"The Salesman," Iran
"Tanna," Australia
"Toni Erdmann," Germany
Animated Feature:
"Kubo and the Two Strings"
"Moana"
"My Life as a Zucchini"
"The Red Turtle"
"Zootopia"
Sound Editing:
"Arrival"
"Deepwater Horizon"
"Hacksaw Ridge"
"La La Land"
"Sully"
Visual Effects:
"Deepwater Horizon"
"Doctor Strange"
"The Jungle Book"
"Kubo and the Two Strings"
"Rogue One: A Star Wars Story"
Film Editing:
"Arrival"
"Hacksaw Ridge"
"Hell or High Water"
"La La Land"
"Moonlight"
Short Film, Animated:
"Blind Vaysha"
"Borrowed Time"
"Pear Cider and Cigarettes"
"Pearl"
"Piper"
Short Film, Live Action:
"Ennemis Interieurs"
"La Femme et le TGV"
"Silent Nights"
"Sing (Mindenki)"
"Timecode"
Documentary Short Subject:
"4.1 Miles"
"Extremis"
"Joe's Violin"
"Watani: My Homeland"
"The White Helmets"
Original Score:
"Jackie"
"La La Land"
"Lion"
"Moonlight"
"Passengers"
Original Song:
"Audition (The Fools Who Dream)," "La La Land"
"Can't Stop the Feeling," "Trolls"
"City of Stars," "La La Land"
"The Empty Chair," "Jim: The James Foley Story"
"How Far I'll Go," "Moana"
Production Design:
"Arrival"
"Fantastic Beasts and Where to Find Them"
"Hail, Caesar!"
"La La Land"
"Passengers"
Cinematography:
"Arrival"
"La La Land"
"Lion"
"Moonlight"
"Silence"
Costume Design:
"Allied"
"Fantastic Beasts and Where to Find Them"
"Florence Foster Jenkins"
"Jackie"
"La La Land"
Makeup:
"A Man Called Ove"
"Star Trek Beyond"
"Suicide Squad"
Documentary Feature:
"13th"
"Fire at Sea"
"I Am Not Your Negro"
"Life, Animated"
"O.J.: Made in America"
Sound Mixing:
"La La Land"
"Hacksaw Ridge"
"Rogue One: A Star Wars Story"
"Arrival"
"13 Hours"
Discuss This Article
More Uloop Entertainment Articles
UVA HOUSING LISTINGS
See all UVA Housing Listings
GET TOP STORIES DELIVERED WEEKLY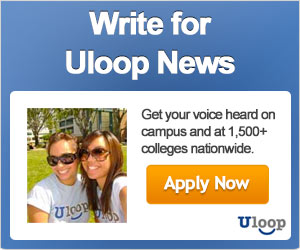 TOP COLLEGE NEWS