Post Classifieds
15 Winter Cocktails to Keep You Warm
The weather outside might be frightful, but these drinks are just oh so delightful!
Warm up your weekends by staying in for a night and making some homemade winter cocktails with friends.
Spiked Coconut Vanilla Steamer
The spiced rum in this cocktail is sure to warm you up with your first sip! With hints of coconut and vanilla, you'll want to cozy up with a good book and a soft blanket.
Of course, a cup of hot coffee is great for winter, but this white spiced coffee is even better! Spiked with rum and hints of cinnamon and honey, this will be your new favorite thing to wake up to.
Guinness, Whiskey, and Baileys Hot Chocolate 
Beer in hot chocolate? It shouldn't work, but it does! This hot chocolate has a definite kick to it, so sip slowly and enjoy as you sit by the fire with friends or your significant other.
This recipe is great for mixing it up and making it your own! Originally served cold, you can heat up the apple cider and let the ice cream melt to make it extra creamy. If you're looking for a warm cocktail, try adding some Fireball or another cinnamon whiskey!
Eggnog isn't just for Christmas! This old fashioned recipe will impress your friends and family so much they won't know it only takes 15 minutes to make! If using raw egg makes you nervous, feel free to heat the mixture before adding the alcohol, but make sure not to cook the eggs!
You read that right, this recipe mixes hot chocolate and red wine! Make sure to use a dry red wine such as Shiraz or Merlot to make your own batch. If you'd like some more recipes for boozy hot chocolate, click here!
A classic cocktail, the Hot Toddy is perfect for a snowy night in. Made with Earl Grey tea, apple cider, honey, and bourbon, it is also a home remedy for the common cold. If you do have a cold, check out a bourbon remedy for a nasty cough here!
This recipe takes on a warmer approach to the classic White Russian. Your coffee will taste even better spiked with Kahlua and vodka with a whipped cream topping!
Mulled wine is the sangria of the winter season! It's old fashioned, but sometimes older is better! Served warm with brandy and fresh fruit, this red wine cocktail will have you asking for more.
Cinnamon and Vanilla Hot Toddy 
A wintery take on the classic cocktail, this cinnamon and vanilla hot toddy is simple to make with only three ingredients! Garnish with whipped cream and a cinnamon stick for a great aesthetic worthy of Instagram.
Smokey Harvest Apple Cider Margaritas 
Margaritas aren't just for summer anymore. Though this drink is served chilled, you can add a warming effect by burning a cinnamon stick used for garnishing the cocktail.
Warm Espresso and Rum Digestif 
Embrace some culture and instead of sipping on a large cup of coffee, sip on a small shot of espresso spiked with rum! Very simple to make, it's a great way to end a big meal.
Inspired by the wonderful world of Harry Potter, this is the perfect drink to sip on during a snowy day. Whether you're a wizard or a muggle, you'll be sure to feel magical after a glass of butterbeer!
Almond Milk Chai with Whiskey and Orange 
This vegan recipe is perfect at the end of a long day. With simple ingredients, you'll be sure to make this at the end of every night as you crawl into bed and watch Netflix.
Boozy Peppermint Hot Chocolate 
Forget Starbuck's Peppermint Mocha Latte when you can have a spiked peppermint hot chocolate right from home! Combine the ingredients in a crockpot and wait for the chocolates to melt. Add in some Peppermint Schnapps to make it even better!
Discuss This Article
More Uloop Food Articles
UVA HOUSING LISTINGS
See all UVA Housing Listings
GET TOP STORIES DELIVERED WEEKLY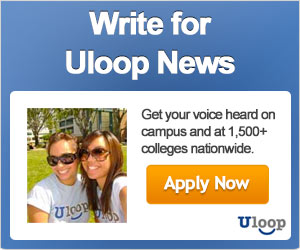 TOP COLLEGE NEWS