Post Classifieds
10 On-the-Go Snacks for the Busy College Student
Being a college student can be a whirlwind some days with running to class, printing the paper you finished an hour before it's due, grabbing coffee with friends, or going to your part-time job. Life can get in the way of sitting down for half an hour to grab some lunch to energize you for the rest of the day.
Even if you are able to sit down to have breakfast, lunch, and dinner, it is important to eat small snacks throughout the day to keep your metabolism active. The Freshman 15 is a real thing, and in order to keep it off (or lose it) you should eat small, healthy meals throughout the day.
We've come up with the 10 best snacks college students should carry with them in order to stay healthy and keep from getting hungry.
Packed with 11-15 grams of protein in each pack, you can choose between a variety of snacks. You can find nuts, cheese, dried fruit, deli meat, and sometimes bacon neatly separated in these on-the-go snacks. They're also low-cost at only about $1.50 each!
Fresh Fruit
Fruit is always a great snack to bring with you. Something that isn't too messy and is portable is best, such as an apple, grapes, clementines, berries, and bananas. Not only are these healthy, but if you have a sweet tooth you need to satisfy, this will do the trick!
These snack packs come with pretzel crisps to dip into a variety of flavors of hummus. Though they are a little high in calories and salt, this will keep you full and is a great snack when you're on the go!
Nuts
Nuts are the perfect portable snack to bring with you during a busy day! With so many options, you'll have a different nut for each day of the week, especially with flavored versions of almonds and such. They can be on the pricey side, but they are a great source of natural fat and protein.
Fresh Vegetables
Vegetables are a little harder to carry around with you if you're on the go. Carrots and broccoli florets are the easiest to grab and go, but if you have some time to cut up some bell peppers or celery then go for it! Cherry tomatoes and sugar snap peas are also great!
Make sure you have a water bottle nearby if you choose this protein filled snack. Beef jerky can be a little expensive, but it is sure to fill you up! This also comes in different flavors, so if you like it hot and spicy or mild, there's a jerky for everyone.
Granola Bars
Granola is delicious and comes in so many flavors; you can't get bored with it! Granola bars are great to put in your backpack to pull out in the middle of class. It isn't disruptive and will hold you over until lunch or dinner. Be careful which kind you pick up, though, as sometimes they can be packed with sugar instead of protein or fiber.
Protein Bars
Similar to granola bars, these are a great and easy snack to carry around with you. Unlike fruits and vegetables, you don't have to worry about forgetting it in your bag at the end of the day and finding moldy food a day or two later. These are also packed with protein and sometimes enough nutrients to count as a full meal!
Trail Mix
Trail mix is a great snack to bring along with you to class or the library. Packed with nuts, seeds, and of course M&M's, it's a definite classic. This can also get a little pricey, so we've found some recipes to make your own trail mix at home!  Make it with your roommates in bulk to save some money too.
For those days where you need a chocolate pick-me-up, Puppy Chow is the best thing to bring with you to class. Chex Mix, peanut butter, chocolate, and powdered sugar is the perfect snack to make your day better. Be careful, though, it can get a little messy!
Even though college can be filled with activities, social events, and classes it's still important to eat throughout the day. These healthy snacks are portable, budget-friendly, and delicious!
Discuss This Article
More Uloop Food Articles
UVA HOUSING LISTINGS
See all UVA Housing Listings
GET TOP STORIES DELIVERED WEEKLY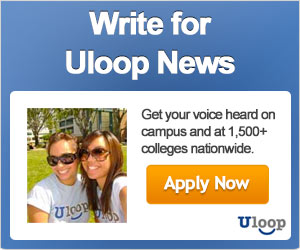 TOP COLLEGE NEWS