Post Classifieds
Chatting With a Food Lover: @fitbela.eats.good
Cooking and preparing a meal usually looks like an activity for people who have their life together. It takes time, patience, and I'm pretty sure a little bit of magic.
That's why college students prefer take-out food or delivery. This negative behavior can encourage some bad habits, such as late-night snacking or following gluten-free or fad diets to get "fit."
As a college student, my biggest fear was the "freshman 15," which refers to the weight gain in the first year of a college student. According to The National Eating Disorder Association, a regular freshman could gain between 2.5 to 3.5 pounds in their first year.
However, it is not a surprise to find out some people are so busy they don't even have time to eat fast food. Eating disorders are not rare among college students. The statistics on the Multi-Service Eating Disorder Association website indicate that at least "20 percent of college students said they have or previously had had an eating disorder." Sometimes being miles always from people who know and love you makes it even harder for college students to ask for help.
Being in Panama, I met a lot of incredible people, and one of them was seriously inspiring. The way she talked about food and fitness was as if we lived in completely different worlds. She used to bring a beautiful pink lunch box with a prepped meal. I never knew that healthy food could look and taste so good. She would make such delicious dinners and would also recommend amazing restaurants.
I dreamt of her being my roommate for the sake of my life (and my stomach), but we ended up living in two different apartments. However, she created a foodie Instagram that just makes my days much healthier than they used to be. (@fitbela.eats.good is the Instagram that you should be following right now.)
Isabela Fraiz is a 21-year-old Panamanian student, majoring in international affairs and communication. Eight years ago she decided to overcome obesity.
"As I entered my teenage years, I realized I didn't want to live that way and decided that I could become the healthy person I always wanted to be," Isabela said.
Switching lifestyles towards a healthy one wasn't a change that happened from one day to another. However, she kept working towards her goal, going to the gym at least three times a week, and counting the calories and nutrients of everything she ate. She hasn't even had soda for the past eight years. After signing up for nutrition lessons, Isabela was able to understand and learn more about one of her biggest passions: food.
"I think I decided to start my Instagram account because I felt like I needed an outlet for my passion. I wanted to show people how you can absolutely love and enjoy food without compromising your health. My love for food hasn't diminished a bit, I just learned how to make smart choices and get familiar with the many ingredients this world has to offer. I realized I wanted to inspire people and encourage them to eat healthy, and to act as an ambassador of clean eating and body positivity."
She has realized that being at college is the best moment to become your better self. We are so surrounded by stress that we forget to take care of ourselves. Eating healthy and working out can help you release all the bad toxins your body is accumulating. Isabela likes to focus on the feeling she gets after a good meal instead of focusing on all of the unhealthy things she could be eating.
In her Instagram, she gives us an insight of her food. She doesn't only take beautiful pictures but gives you the complete recipe for all of her creations! Although she is just starting it, she has a lot of potential. From following foodies' Instagrams to fitness public figures such as @saschafitness and @fitmencook, Isabela has found a balance in her college life.
Some recommendations from @fitbela.eats.good
Don't skip meals.
"Realize that you're not missing out on any meal that does no good to your body. Remember that food is your fuel."
Want to keep studying but you have no energy? An almond milk latte could be the solution you are looking for.
"Don't believe that sugary drinks or foods are going to make you feel more energized for a study session. Get yourself an almond milk latte or a cup of black coffee with an apple and I personally assure you that you'll do better than with a frappuccino and a doughnut."
Search for healthier alternatives!
"Think before you order! There are so many healthy options that you could choose from. 'But what if I'm at Chick Fil A?' A grilled chicken sandwich with a side salad. Trust me, there are healthier alternatives EVERYWHERE."
Meal prep is your best friend.
"Cook a batch of vegetables, whole grain pasta or brown rice and some protein on Sundays and you're set for all week."
Take care of your body.
"Remember you're doing this for yourself. Your body is your temple, and taking good care of it is the least you could do. Remind yourself how much you deserve to feel great in your own awesome skin."
Lunch bowls are your best friend.
"From a chicken bowl to a vegan bowl. There are a lot of varieties and it is a good way to experiment with flavors."

Two of @fitbela.eats.good's favorite recipes!
•A good chicken pad thai. Isabela created a healthier alternative for a traditional chicken pad thai. Don't worry, she will post the recipe soon!
•For her favorite meal, breakfast, a good Chunky Monkey Oats can make her day.
"They're this amazing bowl of oats cooked in almond milk, with melted peanut butter and dark chocolate and topped with bananas. Amazing."
Discuss This Article
More Uloop Food Articles
UVA HOUSING LISTINGS
See all UVA Housing Listings
GET TOP STORIES DELIVERED WEEKLY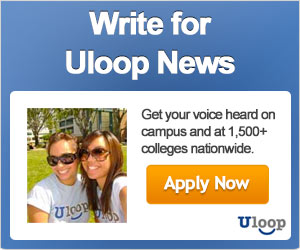 TOP COLLEGE NEWS