Post Classifieds
New York City Now Has an Edible Cookie Dough Shop
DO is taking the world by surprise with it's amazing and innovative experience: a dessert place entirely focused on edible cookie dough. You read that correctly: New York City now has a dessert shop for cookie dough!  
Cookie Dough Confections was started by Kristen, a woman who grew up in the MidWest and moved to New York City where her tiny apartment kitchen became her outlet. She had always grown up around sweet treats thanks to her mom and had a passion for baking. The idea for the company began when she was craving raw cookie dough instead of baked confections when she visited a Philadelphia bakery. After spending countless hours working to make the perfect recipe, Kristen has created a nation-wide hit
The company serves over 16 flavors including seasonal favorites such as Red Velvet complete with chocolate chunks and Sugar & Kisses comprised of sugar cookie dough and Hershey's Kisses. DO serves their delicious treat in a variety of ways: sundaes, ice cream sandwiches, milkshakes, and even just a scoop.
If that doesn't satisfy your sweet tooth, they also have other options such as baked goods and treats. Their fudge, as well as cookie cakes, available for events, look scrumptious. Customers can purchase the delicious dough from their online store or from their store in Greenwich Village at 550 LaGuardia Place.
Although it is encouraged to eat the dough, or should we say "DO" raw, the company does have instructions. They suggest preheating the oven to 350 degrees and baking them for about 10-12 minutes. Their 8 oz. tub will make about 6-8 cookies, their 16 oz. tub will make about 15 cookies and their 32 oz. tub will make about 25-30 cookies, all, of course, depending on size preference.
We can't wait to try out DO and all of their delectable goodies! Which one should we try first?
Discuss This Article
More Uloop Food Articles
UVA HOUSING LISTINGS
See all UVA Housing Listings
GET TOP STORIES DELIVERED WEEKLY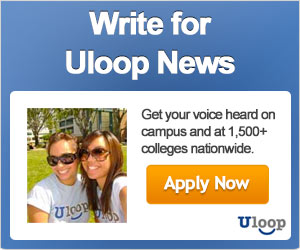 TOP COLLEGE NEWS