Post Classifieds
Dunkin' Donuts Reveals Bottled Iced Coffee
Everyone's favorite coffee brand has now expanded their delicious iced coffee into convenience stores, grocery markets, and more all across the globe. Back in September of 2016, Dunkin' Donuts announced that The Coca-Cola Company, as well as their bottling partners, would help create the new product.
The bottled iced coffee has four different flavors including Mocha, French Vanilla, Espresso, and Original. The product will appeal to not only those addicted to Dunkin's' famous iced coffee but also new consumers hoping to try out their brand. The company expanded into the"ready-to-drink" market space in order to compete with other leading coffee brands that already offer their own versions of the product.
CEO and Brands Chairman Nigel Travis is excited about the new phase of their company. He said the following.
"We are proud to partner with The Coca-Cola Company, a world-class organization recognized for building powerful consumer brands, for the launch of bottled Dunkin' Donuts Iced Coffee. Entry into the ready-to-drink coffee category reinforces our position as one of the world's leading coffee brands, increases our brand relevance with new and current customers, and creates yet another way for America's coffee-loving consumers to run on Dunkin'."
We, especially, as college students are excited for this new product to be in stores near us! Drink up, collegiates!
To discover more about Dunkin' Donuts' latest adventure visit: www.dunkinanytime.com.
(Info gathered from Dunkin' Donuts' website and The Coca-Cola Company)
Discuss This Article
More Uloop Food Articles
UVA HOUSING LISTINGS
See all UVA Housing Listings
GET TOP STORIES DELIVERED WEEKLY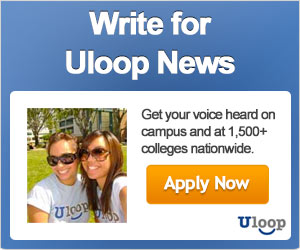 TOP COLLEGE NEWS