Post Classifieds
Depresso: A Day Without Coffee
Have you ever walked past a coffee shop and just inhaled very deeply until your lungs were filled with the aroma of the invigorating caffeine? It's always just a matter of time before I take my wallet out, and the next thing I see is a cup of coffee in my hands.
Spending a huge amount of money just because the aroma of coffee doesn't let me leave without tasting it first can be exhausting, but do I ever regret my decision? To be honest, no.
When I was little, my grandmother spent many years trying to get me into loving coffee but my mother would never let her. It was a forbidden drink for me, mainly because I was able to be a chatterbox without any help of caffeine or sugar. For me, coffee was a grown-up's drink, as exclusive as alcohol. Years passed by, and my interest in it grew with time. When the glorious moment came and my tongue tasted the sweet nectar of God, I felt as if I had discovered what I've been needing from a long time ago.
Now that I am a grown-up, or at least I consider myself one, I enjoy my cup of coffee as the rest of my peers may do. Let's be honest, we, the millennials, don't just like coffee, we love it. I don't think I've ever seen a group of people enjoying it as much as my generation does. We consider it our survival juice, and why not love it? It has become our main source of energy, and by that our best friend.
"Being at Strozier with a 24/7 Starbucks is salvation when you have an all-nighter. There's hope." — Anneliese Guerra, Florida State University student
The industry of coffee is not what it used to be, and we have changed that through time. According to the International Coffee Organization, "coffee is the world's most widely traded tropical agricultural commodity."
Also, the creation of coffee by-products has developed in this century and that catches people's attention. Its consumption may still be something debatable, but that hasn't stopped millennials from revolutionizing society's vision of coffee, mainly because around 55.6 percent of them chose it as their favorite drink. It's not a surprise that this drink has been a success in the market.
As any other generation, millennials have their own trends and to say that coffee is not one would be a lie. It is not a simple drink for us, but a lifestyle. There are a lot of people who still judge its consumption, but come to think of it, there must be something good about coffee if it has been a hit for so many years, right?
Millennials have grown up in different circumstances. Unlike our parents and our grandparents, we don't consider coffee just as part of our diet, we rely on it. We need to stay awake to evolve along with our environment. We are innovative and accelerated, and that's why we feel that coffee is our salvation.
Besides what people think, coffee is not just a caffeine-containing beverage. It has many other nutrients that include a decent amount of vitamins and minerals. It even contains an enormous quantity of antioxidants, more than fruits and vegetables combined. If you ever choose energy drinks over coffee, which I'll let you know now that they not only contain caffeine but other unhealthy ingredients, you are making a big mistake.
As with vampires and wizards, we have also romanticized coffee. You can always meet someone and invite them to have dinner, and then, if things are good, go to watch a movie. The only problem is that you would be completely unable to get to know the person and enjoy their company. However, getting to know a person in a coffee shop or in a small place may sound more enjoyable to some people. Those places are small, almost never full and they feel much more personal. We have related coffee with intimacy, so thinking about enjoying each other's company between some sips of an incredible coffee will always sound very appealing.
Millennials have a high rate of depression. We are constantly looking for a reason to be happy, and as I said earlier, just the smell of coffee can produce feelings of pleasure. Coffee can influence a number of chemicals in the brain such as serotonin and dopamine, which are two neurotransmitters in charge of important behaviors. It is also full of antioxidants, which are known as mood-lifting. A drink of coffee or its smell in the morning can be the beginning of a good day, making it one of the safest and fastest agents on earth! So, if one day you are feeling kind of blue, a simple cappuccino should be enough to drink your sorrows away.
"Most of the time I'm just running on faith and coffee, and I could do without the faith." — Mario Vlieg, Florida State University student
We have created trends around this beverage and we have followed them without even noticing. We take pictures of our cups waiting for a rain of likes and comments. It's better if it is from a specific brand (they seem to make everything more enjoyable for us). We believe that people who drink coffee are more sophisticated and as if they have their life together. We feel more grown up, more responsible, busier, and sometimes more alive.
For us, coffee represents a society that needs to keep themselves awake to achieve their dreams. It means to fall in love while you start comparing your partner's eyes with the color of the cinnamon you just put in your cappuccino, or to get up from the floor and begin a new morning. Everything is about feeling better about ourselves and we are learning how to do that.
For now, coffee is a good partner. It fills us with energy and gives us company when we need it. So, if you ask yourself if coffee is the beverage you should be drinking, repeat to yourself that the answer is yes.
Discuss This Article
More Uloop Food Articles
UVA HOUSING LISTINGS
See all UVA Housing Listings
GET TOP STORIES DELIVERED WEEKLY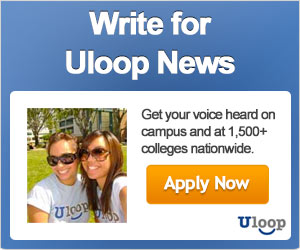 TOP COLLEGE NEWS