Post Classifieds
12 Affordable Clothing Stores That Won't Break the Bank
Shopping for quality clothing on a college budget can be difficult. You don't want to break the bank so you can wear the latest trends. Lucky for you, we've found 12 affordable clothing stores that stay up-to-date with the latest trends and are student-friendly!
You've probably seen Nordstrom while you were shopping in the mall. You may even know them from their latest controversy for dropping Ivanka Trump's products. Nordstrom is known for carrying high-end designers all in one convenient place for customers.
The Rack is essentially a Nordstrom outlet. It carries the same designers; however, the prices are marked lower and they will often have discounts to take off of already reduced items. You can order online or find one near you!
Find the "Gypsy" tee here.
2. 6pm
6pm is the outlet store for Zappos, which carries designer brands such as Calvin Klein and Coach at discounted prices. Scroll through their website and you'll be sure to find something!
Find the Romeo and Juliet Couture Dress here.
3. LuLus
If you are in need of a dress for a more formal occasion (sorority event maybe?), LuLus is your go-to website! They carry a wide selection of dresses ranging from casual daytime to black tie event gowns.
Find this lace up top here.
The clothing sold by this Miami-based company is very casual and comfortable. If you are looking for loungewear or something easy to slip on before class, this is the site for you.
The company also promises fast delivery (2-3 days!) and will also donate a portion of all sales to women in developing countries looking to start their own businesses.
Find this electric blue blazer here.
5. Missguided
Get your student email addresses ready, because Missguided will give you 40 percent off of your entire purchase! On top of that awesome student discount, they also offer $5 flat fee shipping all over the U.S.
Their clothing products range from casual outfits to wear on campus to going out to the club outfits. There is something for everyone on this site.
You can purchase the bodysuit here.
6. OneLovedBabe
If you are looking for something more comfortable and easy to wear, look here first! Affordable clothing with free shipping is exactly what every college student is looking for when ordering clothing online.
Find this strappy tunic here.
7. Cotton On
This Australian based company sells cotton products as well as comfortable jeans. T-shirts are essential to every college students closet because you can dress them up with jewelry and a scarf or just wear them as is. Good thing Cotton On offers two for $25 tees!
You can purchase this mid-rise jegging here.
8. Tobi
Tobi follows the latest trends in fashion. Bodysuits are some of their best-selling products right now. When you sign up for their emails, the company offers you 50 percent off of your entire first purchase! You won't find that anywhere but here.
You can purchase the blouse here.
9. ASOS
This website has something for everyone. Not only do they have affordable clothing on their website, but they also have an outlet! It's also student-friendly; they offer a 10 percent discount for students with a valid email address.
Find this black dress here.
10. Old Navy
Jeans can get super expensive, but they are an essential piece of clothing you must have in your closet. Luckily Old Navy has affordable jeans that come in many different styles, cuts, and fits. No matter what your body type, you'll be able to find your new favorite pair of jeans at Old Navy.
They have no only jeans but also great tops and dresses! You can find casual clothing or clothing for your new internship position here. 
Get lost for hours sorting through designer brands at these two stores. With discounted clothing, shoes, handbags, and beauty products, this will be your one stop shop for your wardrobe makeover.
These stores are great for finding sportswear. There are plenty of leggings and tanks for you to choose from. They even offer water bottles, yoga mats, and workout equipment!
Click here for these cute peep toe booties.
If you've seen Friends you know Rachel's obsession with Bloomingdales. Once you walk into the affordable outlet, you'll understand her obsession. Designer names fill the racks at discounted prices. Here's the kicker, though: there are seasonal sales where their outlet prices will be another 50-70 percent off!
So that Michael Kors raincoat you have been eyeing up all season? Get it at Bloomingdales Outlet for a ridiculously discounted price. From my experience there, I have saved over $200 off of the retail price!
Discuss This Article
More Uloop Fashion Articles
UVA HOUSING LISTINGS
See all UVA Housing Listings
GET TOP STORIES DELIVERED WEEKLY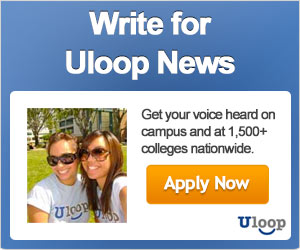 TOP COLLEGE NEWS