Post Classifieds
4 Common Questions Students Have About Renters Insurance
College students have enough on their plates. Between full-time coursework, rising tuition costs, extracurricular activities, part-time jobs, and social lives, there is truly not much room for any more responsibility or stress.
However, it is always important to expect the worst. Imagine this. You are leaving your classroom and heading towards the bicycle rack to ride home when you find that your bicycle lock has been torn in half and your bicycle is nowhere to be found. Next, you walk home to find that your apartment or dorm has been broken into. Several of your belongings are missing without a trace. Chills ripple through your stomach as you begin to think, "What now?"
Hopefully, nothing like this will ever happen to you, but as I mentioned earlier it pays to expect the worst and prepare for it ahead of time. This is why it is a good time to learn more about renters insurance. If you have never heard of renters insurance before, you probably have a million questions, but guess what? You are definitely not alone.
Read on to learn more about some of the top questions that students have about renters insurance.
What is renters insurance?
Let's start with the basics here. What the heck is renters insurance? While tuition insurance protects tuition and flood insurance protects flood damage, renters insurance protects your possessions in the event of theft, loss, or other forms of damage. Renters insurance can be broken into three different categories: personal property coverage, liability coverage, and additional living expenses coverage.
Personal property coverage may help you cover the cost of replacing stolen, damaged, or lost items. For instance, if a house fire should destroy your home, the personal property coverage aspect of renters insurance will protect your lost items and allow you to replace them for a reduced cost, or no cost at all.
Liability coverage has your back when someone is injured inside of your home. Picture this: your friend stumbles and trips over your coffee table, severely injuring themselves. Liability coverage is there to cover the medical expenses and/or protect you from being sued.
Finally, additional living expenses coverage covers you when your place of residence is no longer fit to live in. For instance, if your apartment building burned down, the additional living expenses coverage aspect of renters insurance would cover the lodging bills and living expenses that would not normally exist if you were living in your home.
Tl;dr: Renters insurance has your back when other insurances do not.
What does renters insurance cover?
Renters insurance technically can cover anything and everything. It covers your personal belongings that are at risk for being damaged, stolen, or lost. Remember your stolen bicycle? Renters insurance has your back. Remember the objects that were stolen from your home? Renters insurance has your back. Remember your torched home? Renters insurance has your back. As long as you have renters insurance on your important items, you will have nothing to fear should something go wrong.
How much will renters insurance cost me?
While the price tag may always seem like a deal breaker, renters insurance is cheaper than you may think! Insuring your items typically costs about $188 per year, which is a little over $15 a month (that's the equivalent of a dinner out and about on the town!).
If you are still doubtful, think of it this way: you would almost definitely have to pay more to replace your things without insurance. For the cost of around $15 per month, you could have the peace of mind that if something should happen to your belongings, your home, or someone in your home you will not be faced with an egregious amount of financial charges.
What could have cost thousands of dollars to repair or replace may only cost you something as large as $100. If you ask me, that is a fair deal indeed.
Do I really need renters insurance?
Well, do you ever really need an umbrella or sneakers? No. You can get by without them, but certain aspects of life become a lot simpler with them in your possession. The same goes for renters insurance. You never really need to be prepared, but it helps. In a world where crime and accidents run amok, there is never such a thing as being too careful.
Renters insurance is simply an affordable, accessible, and beyond helpful tool at your disposal. While you do not necessarily need renters insurance, you need to be safe; safety and peace of mind is what renters insurance has to offer you.
Discuss This Article
More Uloop Business Articles
UVA HOUSING LISTINGS
See all UVA Housing Listings
GET TOP STORIES DELIVERED WEEKLY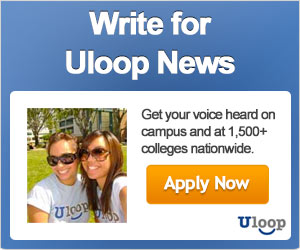 TOP 5 NEWS ARTICLES