Post Classifieds
How to Pack for Your Spring Break Adventures
As college students end midterms and continue onto their spring break adventures (whatever they may be) a nagging thought pounds on the back of their head when preparing for their upcoming experiences: what the heck should I pack?
If you are like me and you are terrible at packing (shoutout to my mom for helping me get organized for trips since I was in diapers) you know the stress that a vacation can induce … which is ironic because vacations are essentially supposed to be stress-free. Some packing situations are pretty simple; for example, if you are going skiing you should probably pack snow pants, long johns, a windbreaker, a hat, and some gloves. If you are going to somewhere beachy and warm, you should definitely bring a bathing suit and some flip flops.
The real challenge is dressing for dinner and packing clothes for the more elaborate vacations (like if you are going to Europe and will be doing a lot of site-seeing). If you are challenged in the packing department, read on for the must-have items for the 2017 Spring Break season.
Overalls
Overalls have made a HUGE comeback. Yes, ladies, you heard it here first … overalls are SO IN. There are two paths you can take with overalls: you can have the bottom be shorts or you can have the bottoms be long. I have no preference between one or the other, it really just depends on the weather situation of your vacation location.
Another cool take on the overalls look is the skirt bottom version. Denim overall dresses are actually so cute and they are comfortable and flattering. Now, what does one wear underneath the overalls? If you are going somewhere chilly you could wear a long sleeve shirt or a sweater. If you are going somewhere warm, you could do a cool half-shirt or a graphic t-shirt.
When deciding what top to wear, you either want to go pretty baggy or tight; you don't want something in between the two because it just doesn't look right if it's kind of tight but not really.
Jean Skirts
I am honestly as surprised as you all are that jean skirts are back in style (talk about a '90s kid throwback, am I right or am I right?) Similar to the overalls outfit choice, there are a variety of different directions in which you could take the jean skirt look. First, you can do a tight skirt or a loose skirt; full disclosure, I have one tight skirt and one loose skirt because I think that they could be used for different occasions. If you are going to wear a tight high-rise skirt, I would definitely opt for a bodysuit or a loose crop top because sometimes a tight shirt with a tight skirt can be too much for certain occasions.
You should complete the look with a chunky belt (which is surprisingly taking over clothing stores all over the world). If you have a loose high-rise skirt, wear a tight half top, a bodysuit, or a cool baggy sweater with it. You should also experiment with different denim washes: if you want to buy more than one skirt, make sure you promote variety with dark-wash, light-wash, acid-wash, etc.
Suede Items
Suede is extremely in style right now; usually, I would try to be more specific with my headings, but suede is coming in all forms and you cannot go wrong with any of them. Three of my favorite non-accessory-related suede items are bodysuits, shorts, and dresses.
To begin all three of these items are very flattering and comfortable to wear. When I was going out to a dinner where I knew I was going to stuff my face during my spring break, I wore a loose suede dress so I would be comfortable enough to consume the amount of food that I did. If you are going for something a bit sexier, you could wear a tight suede dress or a suede bodysuit.
There are so many different colors, styles, and items that come in suede and you can usually find them for a decent price which makes things even better. Another one of my favorite suede looks is a suede bodysuit with high-waisted loose denim shorts and a pair of suede booties (super trendy, super cute, and super versatile).
Front-Knot Tops
Whether you are wearing a graphic t-shirt, a loose oxford-like top, or a plain tank top, incorporating the front-knot into your look has become one of the coolest and easiest fashion habits. There are some shirts that are specifically made to have a knot in the front and then there are others that are loose enough to create a front knot or a side knot.
Usually, shirts that are made to be tied in the front will have two loose pieces of fabric hanging on the ends of the top, but if you have a loose shirt that you want to make tighter, simply fold the fabric into a loop that you create using your fingers … it's so simple. You can wear anything with a front-knot top: bell-bottom pants, jeans, jean shorts, overalls, and even skirts.
Now that I have given you the specifics, I want to interject a few minor, but equally as important, details about packing for a big trip. Use lots of accessories — having different accessories gives you the ability to use the same clothing items but wear them in a very different way. Come prepared with cool pieces of jewelry, chokers, shoes, sunglasses, and more! I hope these tips helped and long live spring break!
Discuss This Article
More Uloop Fashion Articles
UVA HOUSING LISTINGS
See all UVA Housing Listings
GET TOP STORIES DELIVERED WEEKLY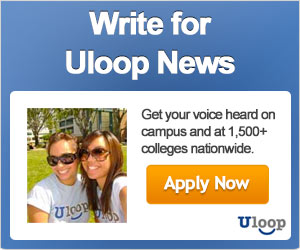 TOP COLLEGE NEWS