Post Classifieds
4 YouTube Channels to Follow for College Fashion Tips
Hey collegiates! It's never too late to change your style or wardrobe even if this academic year is already coming to an end. A great resource for fashion tips and the latest trends is YouTube. I have compiled some YouTube channels that all collegiates should follow for advice in the fashion realm!
Orly Alexandra
Link: https://www.youtube.com/channel/UCN8hZ0Q2bF9tlQ8Lqrfy-zw
Subscribers: 51,786
Age: 20
From: Southern California area
Channel focus: College life and lifestyle
Orly Alexandra's channel is about college and lifestyle. She's a senior at Chapman University in California. She considers herself a big talker and loves to share her life with others. As written in her bio on her channel, she shares the truth with her viewers.
She writes, "In my videos, I share my experience in college and all the good and bad stuff that goes along with that."
Orly's channel is definitely relatable — she's a college student just like us! Aside from her main channel, she also has a vlog/personal channel. Like many other YouTubers, Orly also has social media accounts such as Twitter, Instagram, and more. Check out Orly's channel for fashion tips, advice, and more!
Kenzie Borowski
Link: https://www.youtube.com/channel/UCZxEvRscRiPMGTE5xmhiHHg
Subscribers: 69,703
Age: 21
From: Boston Area
Channel focus: Women's fashion tips and college life
Kenzie is a 21-year-old college student who lives in the Boston area. Her channel is all about college life and fashion tips. With that being said, her channel is perfect for college students to share the daily struggles of school with as well as the latest news on what's popular in the fashion world at the moment.
She also runs her own blog, featuring almost weekly posts on her favorite pieces and trends. Another aspect of her channel that people love is her infant niece. Like many other YouTubers, Kenzie also has social media accounts such as Twitter, Instagram, and more.
Borowski is also a part of Just Like That, a channel which posts new videos every Wednesday and Sunday based on relatable content for collegiates such as "7 Stages of Getting Ready for A Date" or "How Girls Really Clean their Room."
Make sure to check out Kenzie's channel for fashion tips, her original series, and more!
Jair Woo
Link: https://www.youtube.com/channel/UCtk95ovBZbBKYfxIg8RQCSw
Subscribers: 324,090
Age: 23
From: Southern California Area
Channel focus: Men's fashion
Jair Woo is a 23-year-old living in Southern California. His channel is all about men's fashion. While looking for fashion videos on YouTube it can be difficult to find views solely on men's style tips and trends instead of women's style tips and trends. This is exactly why Jair created his channel.
He said, "As I was searching through the web, I noticed there weren't any men creating video content for us guys that need a bit of help with men's fashion or any hair tutorials for the matter. I wanted to create a little platform where I can express my creativity while still helping  out others with personal style."
I love the fact that he pioneered the men's fashion space of YouTube. Jair Woo has created quite a following with almost a third of a million subscribers. Parallel with his channel he has his ever-popular Instagram account and personal blog. Woo also posts great tutorial videos to help men create DIY clothing items such as jogger pants, ombre dip-dyed shirts, and more. Check out his different platforms for style tips and more!
Teaching Men's Fashion
Link: https://www.youtube.com/user/Teachingmensfashion
Subscribers: 643,206
Channel focus: Men's fashion and lifestyle
Teaching men's fashion started in 2012 after it was crowned the winner of GQ's HGQRU Style competition. The creators are two brothers, Jose and Juan Zuniga. According to their blog, "Jose is a finance student, business owne, and Juan Zuniga, a lawyer, father, and husband."
Much like our last feature, they also help men with fashion and style tips. There seem to be very few men's fashion YouTube channels and I am glad these men are helping pioneer what seems to be a growing channel focus. Men like fashion and want to find out the latest trends as well! Their platform has received some press coverage from large media outlets such as Business Insider, Gentlemen's Quarterly (GQ), Playboy, and more. This company also has a great Instagram account. Check out their many social media platforms such as Tumblr, Pinterest, and more for fashion suggestions and lifestyle tips for men!
I hope you enjoyed learning about YouTube channels focused on fashion for (and some of them by) college students. These are just a few of my favorite channels among many other fashion channels on YouTube. Fashion is a large part of how we express ourselves. It can be fun and exciting to figure out new styles and trends. Comment below your favorite YouTuber or fashion trends!
Discuss This Article
More Uloop Fashion Articles
UVA HOUSING LISTINGS
See all UVA Housing Listings
GET TOP STORIES DELIVERED WEEKLY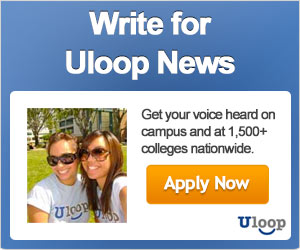 TOP COLLEGE NEWS