Post Classifieds
Top 10 Jobs in the U.S. in 2017
If you are currently on the hunt for a job or are hoping to make your career path more specific while keeping demand and salary in mind, look at the following top 10 best jobs narrowed down by Indeed in order to help your search.
1) Full Stack Developer 
A full stack developer is someone who is willing to work with back-end and front-end technologies. Front-end refers to the presentation layer while the back-end refers to the data access layer of software. If you are willing to work both sides as a full-stack developer, you will be appealing to possible employees and you will get more opportunities without limiting yourself.
If the average base salary of $110,770 sounds promising, here are a few tips to help guide you on your path to becoming a full stack developer.
2) Data Scientist 
With an average base salary of $129,938, a data scientist's job is to take both unstructured and structured data points and to organize them to "uncover hidden solutions to business challenges."
Depending on the company you end up working for, you are going to face different tasks such as inventing algorithms to solve problems, communicating predictions, and recommending effective changes to the company's procedures.
According to uadcity.com, eight skills essential for data scientists include basic tools, basic statistics, machine learning, multivariable calculus and linear algebra, data munging, data visualization and communication, software engineering, and the ability to think like a data scientist.
3) Development Operations Engineer
Development operations engineers, or DevOps staff, are often defined by the skills that they have: coding/scripting, process re-engineering, and collaborating with others in their field.
Kelsey Hightower, head of Puppet Labs, labels DevOps staff as "the 'Special Forces' in an organization" as they "[encapsulate depths] of knowledge and years of hands-on experience" and "[blend] the skills of the business analyst with the technical chops to build the solution."
4) Salesforce Administrator
Salesforce is a cloud computing company that started as a Software as a Service (SAAS) CRM company and now provides various software solutions and a place for users to develop and distribute custom software.
According to salesforce.com, a salesforce administrator "is a business leader, deeply knowledgeable about how their company operates, intertwined in making all departments successful through process automation, and thus, integral to running a smooth and clean business."
5) IT Engineer
As an IT engineer, you will apply your technical knowledge to solve technological challenges and to create technologies. You will work in an office or research lab to work with computer hardware and software and be available to help other company employees learn new technologies and troubleshoot computer hardware and software as time goes on.
With a bachelor's degree (a master's if a company requires more complex work), IT engineers can earn an average base salary of $89,702.
6) Salesforce Developer
Salesforce developers have a number of responsibilities, including customizing the salesforce environment for their client, integrating other systems, and working on the development of applications.
If you are interested in jumpstarting your career as a salesforce developer, consider reading this blog post by Edureka for a tutorial.
7) Quality Engineer
As a quality engineer, you will need to understand the principles of product and service quality evaluation and control, usually working in manufacturing plants as they take responsibility for the quality of their company's products.
Depending on the type of company you are a quality engineer for, your responsibilities will vary. At larger manufacturing companies, quality engineers have a specific focus or area of expertise, and at smaller operations, quality engineers have a wider range of responsibilities, like providing support for the whole system.
Digital project managers are "digital solution architects" as "the job requires an understanding from a strategic perspective of why you should do a project, what technology could be used to achieve it, what it could look like, how it could work, and importantly for … clients, how much it will cost and when it could be delivered."
Being a good and effective digital project manager means being well-organized and being attentive to details in order to be a good leader and effectively communicate.
A cloud engineer is an IT professional that carries out any duties dealing with cloud computing — design, planning, management, maintenance, and support. The job can be associated with different roles: cloud architect, cloud software engineer, cloud security engineer, cloud systems engineer, and cloud network engineer, which means that you will be focusing on a specific type of cloud computing.
As a cloud engineer, you will need to be familiar with various programming languages, as the more you are experienced with, the more desirable you are in the eyes of your future employers.
10) Management Consulting Analytics Manager
Management consulting analytics managers use their modeling and statistics background to create solutions to marketing problems for their clients. They will implement the models they create in order to enhance and drive marketing campaigns and communicate their work to business leaders.
Discuss This Article
More Uloop Business Articles
UVA HOUSING LISTINGS
See all UVA Housing Listings
GET TOP STORIES DELIVERED WEEKLY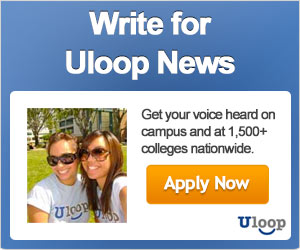 TOP COLLEGE NEWS