Post Classifieds
Race to the Top? Why Album Sales Don't Matter
The media usually looks to album sales to gauge the success of an album. Sure, there is the play count on the radio as well as various other ways to measure the undefined term "success." Album sales really provide the only concrete number that analysts can put head to head for comparison. In the eyes of many, it can bring to end the discussion about which album is more successful.
I would argue that album sales, while individually being a good gauge, mean absolutely nothing when comparing album sales head to head. I'll use Kanye West's Yeezus and J Cole's Born Sinner to explicate my point. Cole boldly decided to release his album on the same day as Kanye in order to rival the legend's sixth solo album with just his second. The first week sales came out and  few should have been surprised that Yeezus beat out Born Sinner. Kanye is established, not just as a musician, but also in the fashion world and as well as having dabbled in film directing. J Cole, whose album I personally preferred, is becoming great in his own right, but this is only his sophomore album (of course, not including his mixtapes.) Cole should not have expected to beat out Kanye in week one when he has only been around for a fraction of the decade that 'Ye has been established. In fact, I believe he should be proud of only coming in second by 30k.
  Both albums were very successful. I would say that J Cole selling 297,000 copies of Born Sinner in week one is nothing to be ashamed of. Another thing to think about is that Born Sinner is much more likely to increase sales over the month while Yeezus will likely plateau sooner. While J Cole is undoubtedly one of the best up and coming rappers, everyone who could know of Kanye has already heard of him. Therefore, it is more likely that people will hear of Born Sinner from friends, go out, and make the purchase. Kanye's album will have seen a majority of its sales already.
That is why, individually, and perhaps compared to previous albums by the same artist, album sales are a great gauge. However, head to head comparisons are pointless.
My best advice though? Don't read into the hype of reviews and album sales. Go out and listen to the album yourself!
Discuss This Article
More Uloop Business Articles
UVA HOUSING LISTINGS
See all UVA Housing Listings
GET TOP STORIES DELIVERED WEEKLY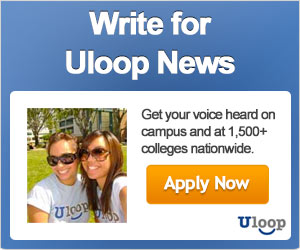 TOP COLLEGE NEWS