Peter G. - Peter: Tutoring available in biology, mathematics, reading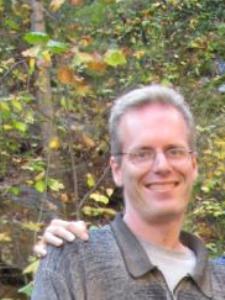 $25 / hr
Charlottesville, VA
10 miles Travel Radius

In-person
I am a former graduate student at UVA in the Department of Biology with extensive teaching experience as a TA. I obtained an undergraduate degree in biological sciences from Stanford University. I also have obtained certification to teach high school biology in the state of Virginia through a Career Switchers program at Shenandoah University, and have tutored elementary school children in reading and mathematics in Orange County. I am fairly versatile in my teaching methods and in my capabili...
Reviews
Peter was good enough to extend the planned length of lesson to cover the problem solving skills he thought important to get to for the lesson. Real skill in teaching comes through.
- Jerry P. from Charlottesville, VA
Definitely helped me figure out what to study for my test! Felt better prepared than I did for the last one!
- Lillie N. from Charlottesville, VA
Peter was a great tutor. He took initiative and tried to teach me different ways to approach similar problems. He was very understanding as well as very thorough with his explanations.
- Samuel M. from Charlottesville, VA
I recently met with Peter for GRE "Quantitative Reasoning" tutoring. He was patient, timely, and considerate. As I told Peter, Math is not my strong suit, and requested that he "bare with me." Spite my own self doubt in my mathematical abilities, Peter was very encouraging and reinforced my strengths. I would definitely use him again in the future.
- Christina L. from Ruckersville, VA
My son enjoys working with Peter G, who always does a good job of explaining things, works hard to tailor the content of lessons to my son's needs, and is flexible in scheduling. He knows the content well and has really helped increase my son's understanding of the curriculum.
- Peter B. from Charlottesville, VA
Peter was prepared and aided our son with the items he needed help in and brought extra material to help promote understanding.
- Vene' P. from Orange, VA
Search More Tutors in the UVA Area